Tex-Mex Chicken Soup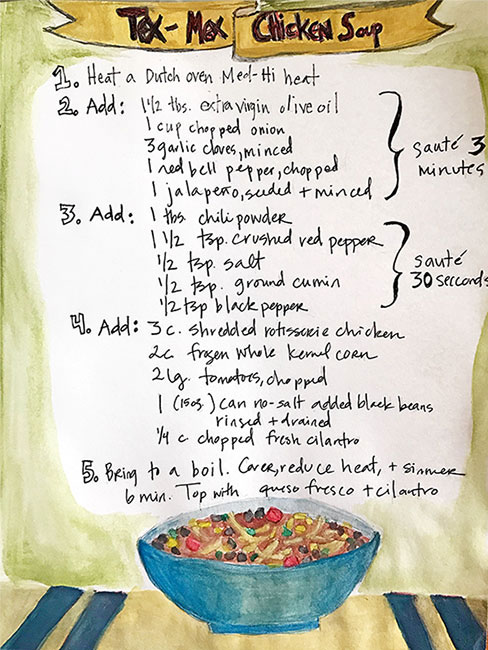 Adjusting to our new reality is leaving me without studio time, but I can always paint with gouache or watercolors in my house. And so I decided to keep working on illustrating my favorite recipes to pass on to my kids.
This soup is so delicious and easy. I would say I stock my pantry with most everything on here, except for the queso fresco. I always have cilantro and jalapeño in my fridge. I don't know if that's weird, but it is a fact. I've used rotisserie chicken as well as my own roasted chicken. It's tasty and comforting and we all need that in this uncertain time.
Here is a link to the recipe, I had originally clipped it from Cooking Light magazine several years ago
Stay well.