The Earth Sings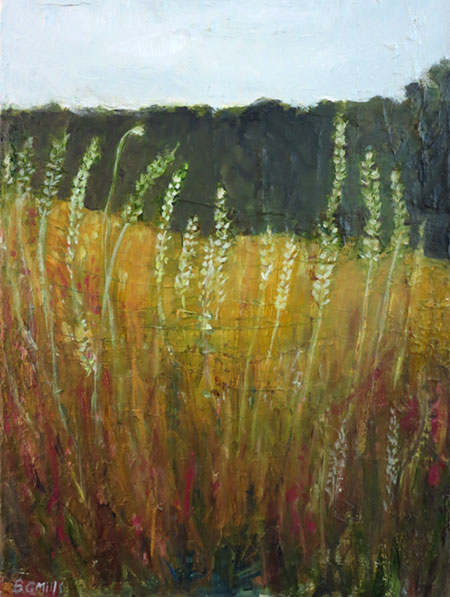 The Earth Sings | oil on canvas, 9×12 inches
available in my shop
My family has been out adventuring without me these past few days so I pretty much locked myself in my studio with my dog and painted and painted and painted. I wanted paint with oils and paint some landscapes. I have a pile of photos from hikes and daily wanderings of scenes that make me stop and take in what is in front of me…piles. And so I decided to give them my time and attention.
For this painting I took an old painting that had been sitting forgotten in a corner somewhere and painted over it to give it new life. The texture that was already on the surface led to creating a painting of tall grasses of a meadow that I had walked by one fall a few years ago. What if we saw what emerges from the earth as songnotes?
…Although the weeds in my garden are not so harmonious to me. I got really behind with my garden this summer. Oh well.
For the past few days I completed three paintings, and have four others started. My bowl is full, I feel replenished. Perhaps I can tackle my garden now.