The Sky is Also Habitat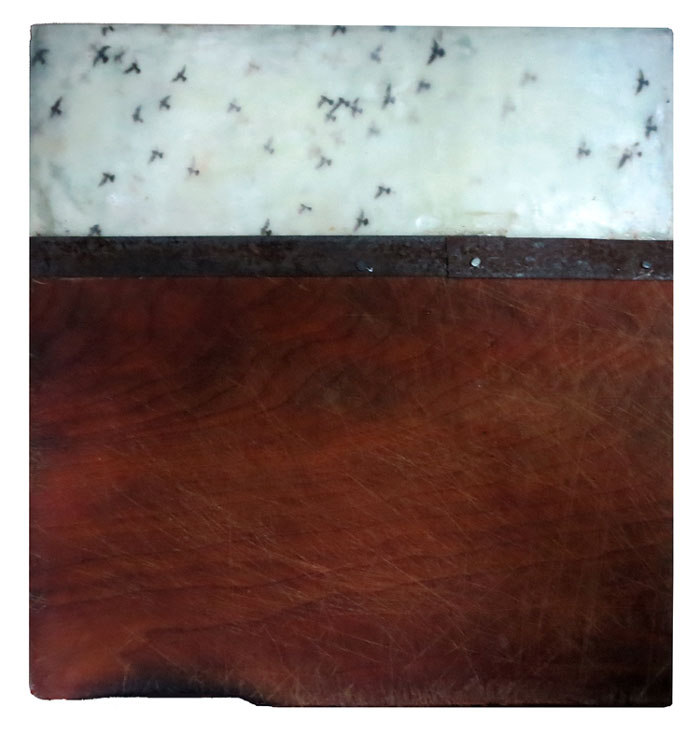 I recently read an article about how for so long we have focused on the ground and water as habitat, but that now with new technologies we can look more closely into how important it is to consider the sky as habitat in terms of the health of bird populations. The sky is not just a place where some birds find their food, but it is also their migration highway.
One aspect of sky to think about is how artificial lights of urban areas can disorient birds. I remember when I was in college in a suburb right north of Chicago, you could look up at the sky and know whether you were facing south towards the city because there would be a bruised orangey glow to the night sky. I never once thought of how that might disrupt an ages long migration of birds through the sky. But it sure does make sense!
This mixed media piece is part of the group show "…And Your Bird Can Sing" at the Fleckenstein Gallery in Baltimore, MD. It opens November 2nd, 2019 with the opening reception Saturday evening, November 9th. If you want to learn more about bird conservation there will also be a talk the next day on Sunday about Lights Out Baltimore and actions that we can take to help bird populations led by a bird rehabilitator.
"We all have to take responsibility for the direction we are going. In our schools we are focusing on numbers and letters but we need, from the earliest times, to get across the concept that we are connected to nature and that we are trying to find a space to sustain ourselves."- Sylvia Earle