Upcoming Artist Reception for M(Other) Nature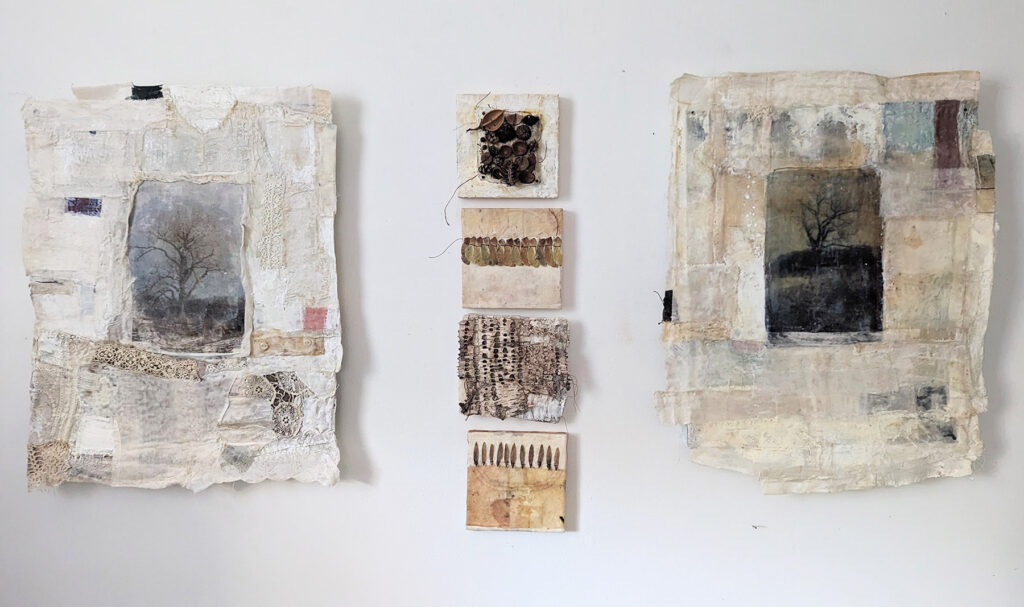 This weekend, Saturday, November 11 from 2 to 4 p.m. is the artist reception for the two person show M(Other) Nature with my work and Caitlin Gill at Adkins Arboretum in Ridgely, MD. I have had my sculptureal work at Adkins before, but out in the woods. This is the first time I will have my mixed media paintings on exhibit inside the gallery at the wonderful nature center there. Whenever I have gone to Adkins, either to install or deinstall my work, I always make sure to stop in at Nature Center. They have a wonderful gift shop that is also stocked with the best books on ecology. If there isn't a class or lecture going on in the gallery, I visit there too to take in whatever nature based work that is on exhibit. Sometimes it's landscape paintings, other times it has been mixed media work that includes paintings with dirt or branches as part of the composition. But always a good exhibit and I am thrilled to have my work there with Caitlin's.
I haven't seen the show hung yet, so I'm really excited about Saturday and walking into the gallery space to see how the curators and the committee put our work together.
If you want to read about our exhibit, here is a lovely write up for the press release. I will be there on Saturday at the reception, hope to see you there!
12610 Eveland Road, Ridgely, MD 21660
Reception: Saturday, November 11 from 2 to 4 p.m.