Water and Wax group exhibition at Cappaert Contemporary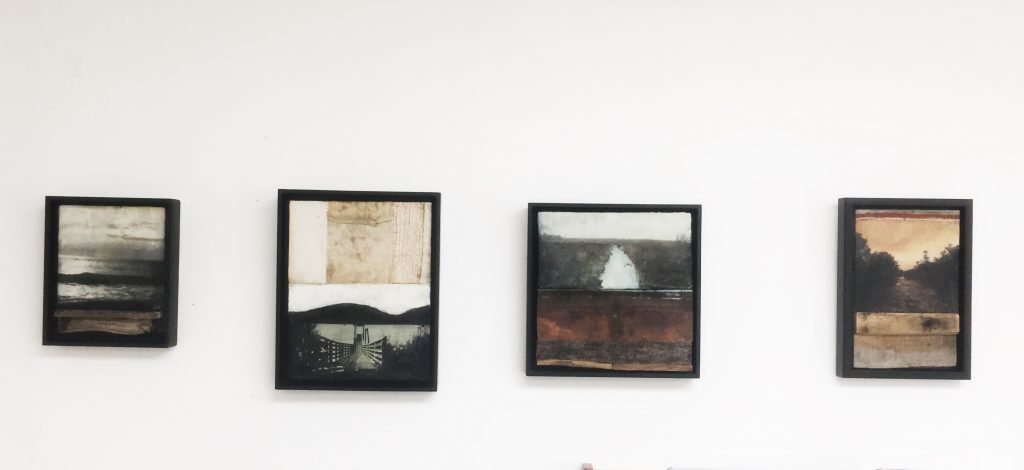 on my studio wall before they were shipped out
This past weekend the group exhibition of Water and Wax opened at Cappaert Contemporary Gallery in Egg Harbor, WI. How I wish I could have been there! I've always loved Lake Michigan.
I spent a good chunk of spring being inspired by water for this exhibit. And it felt good and right. I feel at home near and in water. I remember spending hours as a child swimming and pretending I was a mermaid. I could spend all day in the water. I wonder if it's in my DNA. I have never been to where my father is from, but I've looked at it on maps and globes. My ancestors on my father's side lived by the South China Sea facing Hong Kong. How many generations spent time on the sea? I really don't know very much about our history, but my ancestry goes back to a nation made up of 7,000 islands…I'd say I have water in my blood.
But my water inspired works are all based on bodies of water here in North America, my home. I wrote up an artist statement for this show:
Water is eternal, timeless, primordial. Through water's persistence, it has the power to show the passage of time on whatever it touches and even to change landscapes. Water has always been a place of refuge for me whether I am floating in the waves of the Atlantic Ocean, staring out across the distance of Lake Michigan, or collecting driftwood on the shores of Puget Sound. These mixed media paintings allow me to revisit these moment of peaceful calm that I experience when I am looking towards bodies of water. By combining my photography with encaustic and found materials, I create a bridge between two worlds, the real and the reconstructed. I use wax as either a way to transfer my photographic image or to encapsulate the image in the wax to give it that timeless and timeworn quality. These encaustic and mixed media paintings include salvaged wood, copper with patina, or vintage papers that I have found and gathered that also emphasize water's influence on material objects. The whole piece becomes a multilayered surface that speaks to both the visual and tactile senses and invites further exploration in both form and meaning. What is water? Water is life and power and a connection to our origins.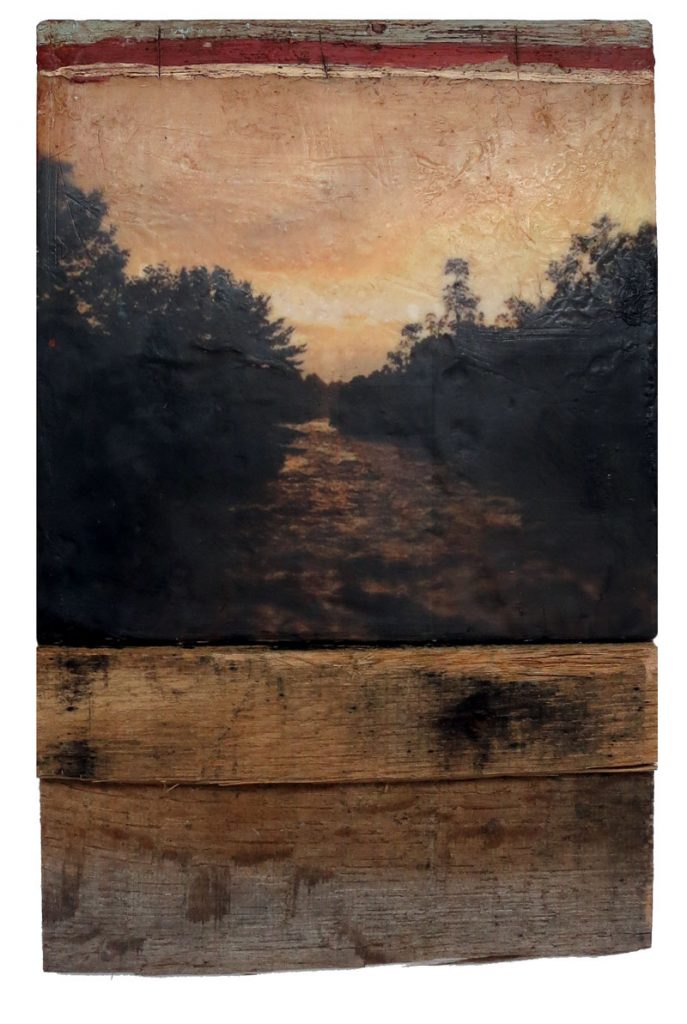 As the River Passes, encaustic mixed media, 8x 12 ¼ inches
All water has a perfect memory and is forever trying to get back to where it was.
– Toni Morrison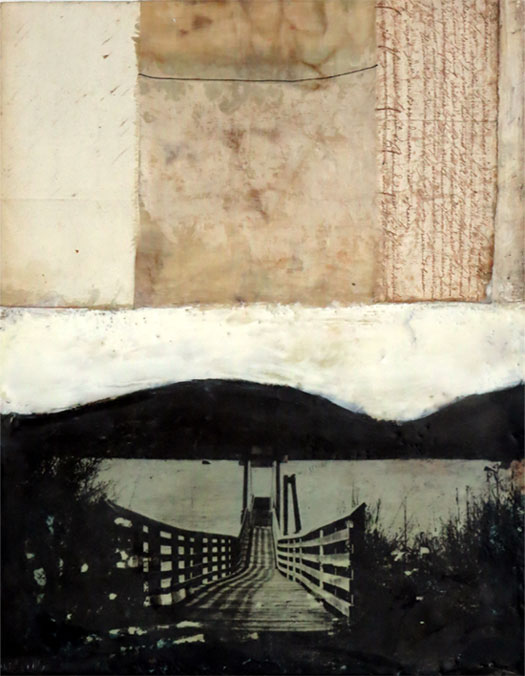 Portals From Here to There, encaustic mixed media, 11×14 inches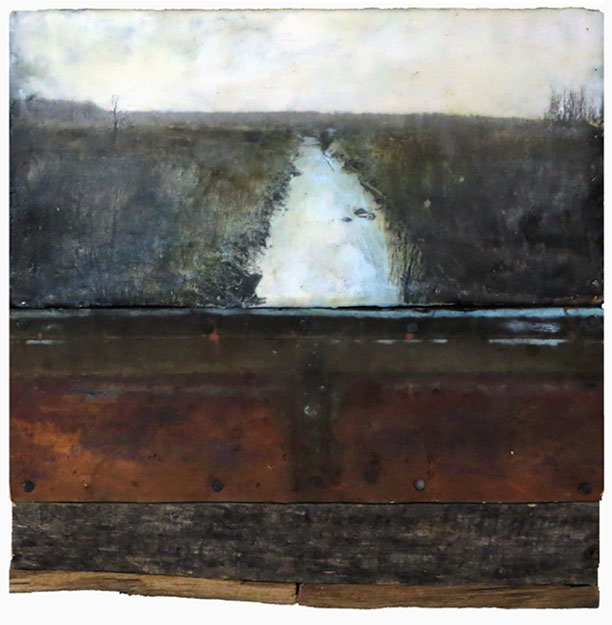 Passage of Water and Time, encaustic mixed media, 12×12 inches
They both listened silently to the water, which to them was not just water, but the voice of life, the voice of Being, the voice of perpetual Becoming." – Hermann Hesse