week 10: Banana-Chocolate Bread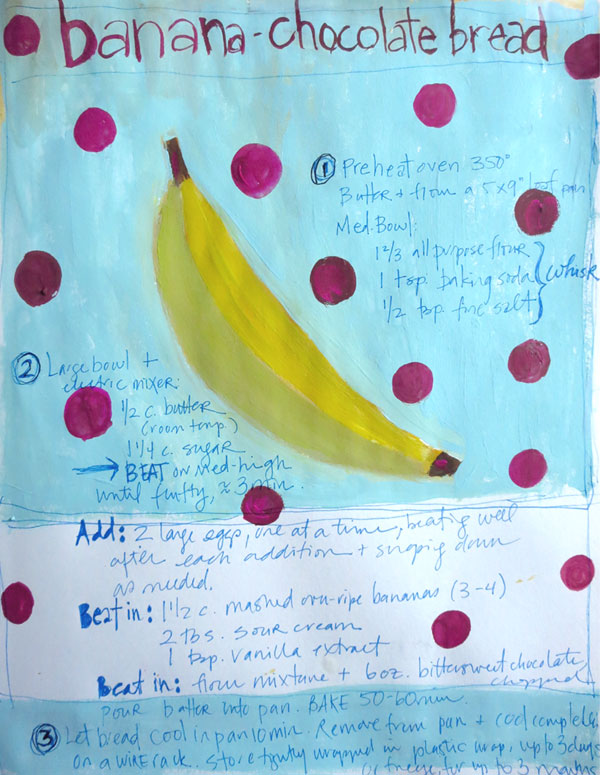 This week's illustrated recipe is from Everyday Food magazine which I don't think is published anymore, but you can get it here.
I've been making the same banana bread recipe since high school but decided to try this one out. My kids loved it and I had to begrudgingly admit that it was good. Much more dense than the one I normally make, which I had posted a recipe on my blog a while ago.
I love banana bread, but only the home baked varieties. Store bought and even bakery bought can be so disappointing. I always seem to have rotting bananas on my counters, so it's good to have extra banana bread recipes to make!