week 13: mustard-glazed shallots and carrots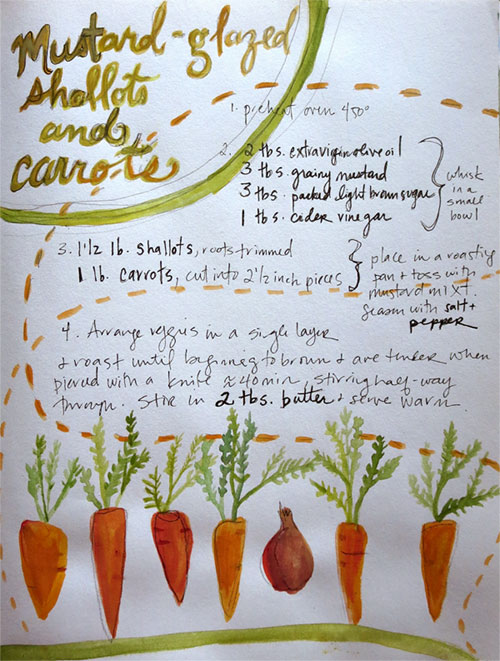 Yes, I'm late with this post. And yes, I'm missing week 12. Life has been a little, shall we say, not the easiest lately. Not the worst, but not easy and I have been going to bed early every night. Which has cut into my productivity- especially my blog posting and my illustrated recipes. I'm still cooking, just not doing anything else with it. I also misplaced the week 12 recipe…hoping it will pop up one of these days.
I made this roasted veggie dish for Easter and it was really good. I had two vegetarian guests for Easter lunch and they both asked for the recipe! So I'd say it is a good one. The original recipe can be seen here and I got it originally from Everyday Food, December 2010 recipe. Yep, the same year as my daughter was born and it's been sitting in my binder her whole lifetime.