week 9: Chimichurri Roast Chicken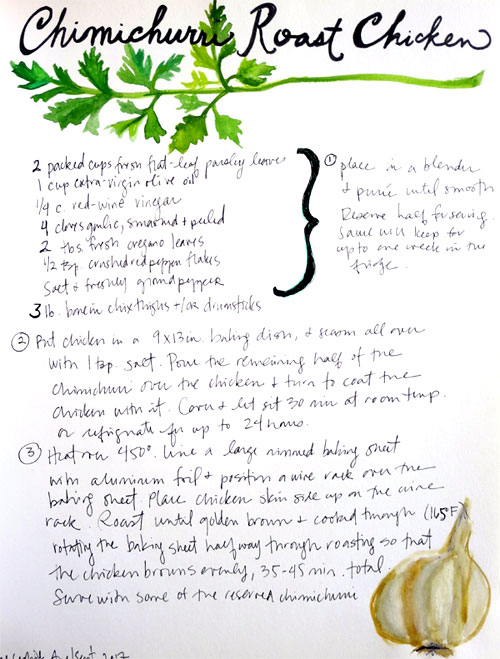 One of my best friends from childhood is Argentinian and I was fortunate enough to eat at her house and fall in love with the taste of chimichurri at an early age. But I always thought it had to be eaten with steak. Meat-it's the Argentine way! But when I saw this recipe in Fine Cooking several years ago (August/September 2010 issue) I added it to my binders. So tasty! My kids thought it was too flavorful (what?!) but my husband and I both devoured it.
For the Fine Cooking recipe, go here.
Lest you think that every recipe I've tried so far has been a great success, I've had several duds. I just don't illustrate and share them.