Wish List show at Lark & Key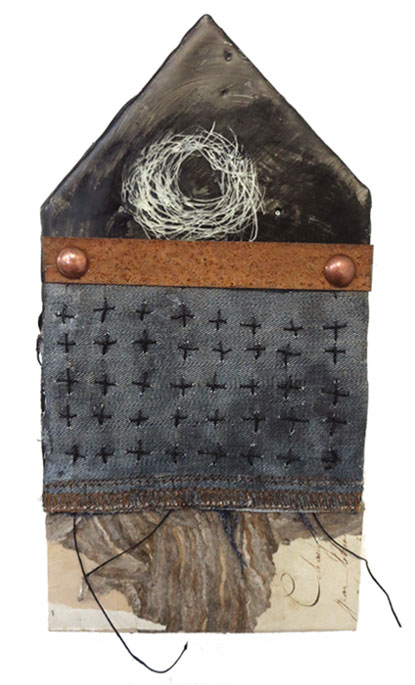 The past month I had been working away in my studio creating small pieces for the Wish List show at Lark and Key Gallery. I was able to send in five encaustic mixed media pieces that I really loved making. Take a look online and check out the show. Some wonderful small works are in this group show.
Hoping to get back to blogging here and specifically about the works I made for this current show. So busy though with making, momming, and renovating…and I just cannot stay up an work late anymore. Old. And tired. It happens. But I do love writing here so hopefully I can catch up.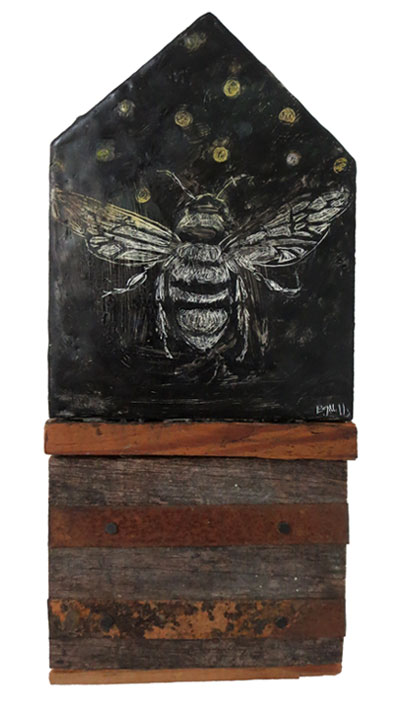 The Bee Knows is another piece in the show. Using salvaged materials in my pieces really makes me happy.