30 in 30: Day 1
My baby chick just flew off to kindergarten and I now have more time in the studio than I have had in over 8 years. I had learned to get in the studio and get at it in the limited time that I had- during naps, the 2 hours in preschool. after bedtime, and sometimes at dawn before everyone was up for they day. And now time has opened up and my eyes feel like they are wide open and blinking into a blinding light.
I am grateful to have this extra time to start tackling many projects and ideas that have been on hold. I have 3 commissions that I need to really get going on. And an ongoing collaboration. Yesterday when I was in the studio I felt really rusty and I meandered over surfaces with my paint and wax. I made this little piece just to make something. I was catching up on my podcasts that I listen to while i'm in the studio and on Artists Helping Artists they talked about how in September a bunch of artists commit to making 30 paintings in 30 days. I decided to give it a shot. I've never been much of a joiner of things or sticking by rules, so we'll see how it goes! But considering that I feel rusty, I thought it would be a good motivation to do small pieces just to get me going. It started yesterday, so I'm a day late in posting. I'm hoping to last for at least 1 week.
Here is Day 1: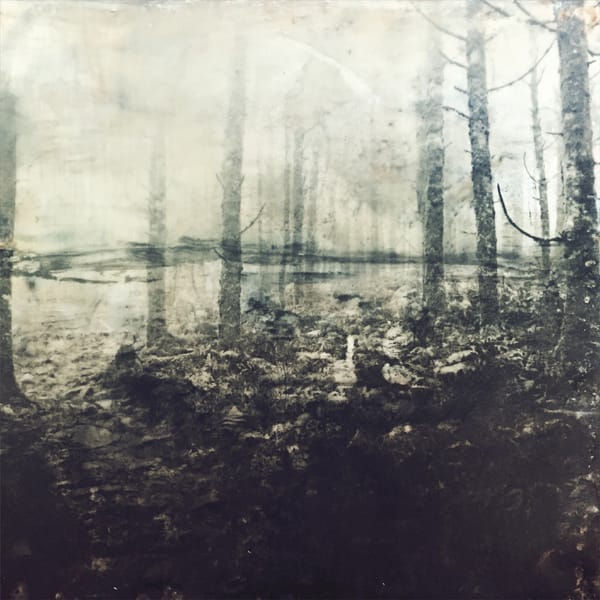 encaustic mixed media
8×8 inches
To me it is still unfinished. But for now, at this moment, it is done.
"You can't wait for inspiration, you have to go after it with a club." — Jack London