Artists in Dialogue with the Landscape: Unnatural Selection
Yesterday I packed up my artist books and my toolbox and drove across the Chesapeake Bay to Adkins Arboretum in Ridgely, MD to install my work for the Outdoor Sculpture Invitational 2016, Artists in Dialogue with the Landscape. I had mentioned that the pieces wouldn't feel finished to me until they were installed as the inspiration for the books came from the arboretum. Now all three works are installed and they are done. I will be doing a post for each book along with images and the artist statement for each.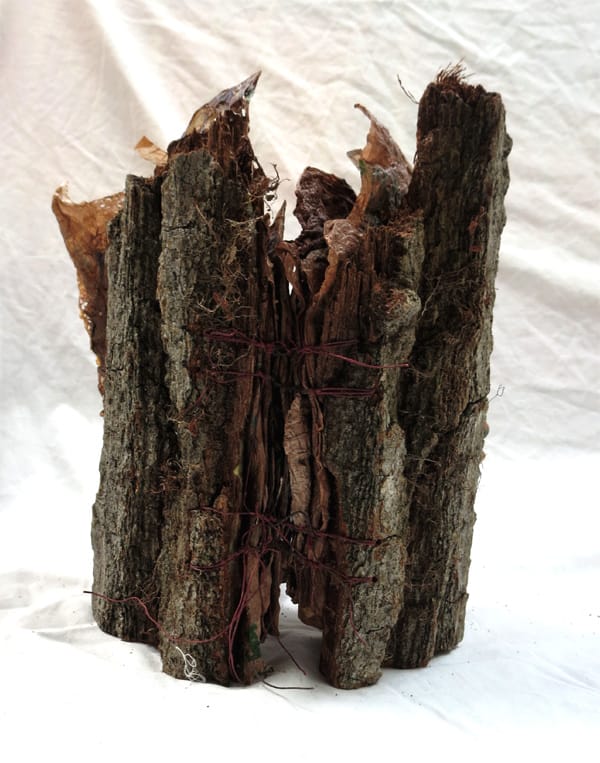 Unnatural Selection
Artist book made from fused plastic, bark and collected seeds
book measures 10×7 inches, sculpture measures 43×40 inches
artist statement:
Human impacts on Earth, such as climate change and the depletion of natural resources are affecting nature in a very unnatural way. Natural selection is the evolutionary process by which organisms adapt to their environments for optimal survival for themselves and future generations. This is a process that takes thousands of years, but human influence on the environment is leaving all life forms scrambling and forcing accelerated adaptation and at worse, extinction. This book was created using melted brown plastic grocery bags and bound to tree bark to speak to this battle between the natural and unnatural world. Land stewardship is key to slowing down the rapid environmental changes.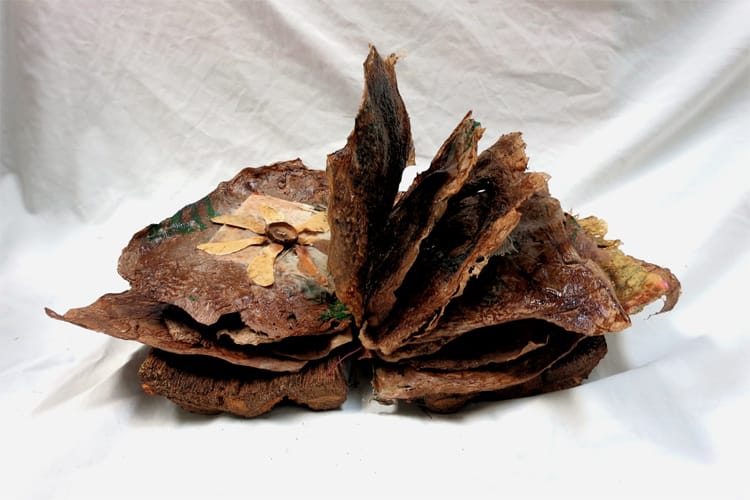 The forest floor is so soft that I dug into the ground and buried the base, which I then added reinforcements to. The two trees frame the piece well and there's a vine that comes up from the ground that I got to wrap around the stand. The nice thing is that there is a bridge right in front of the piece, so right when one steps off the bridge, "Unnatural Selection" lies directly in line of sight.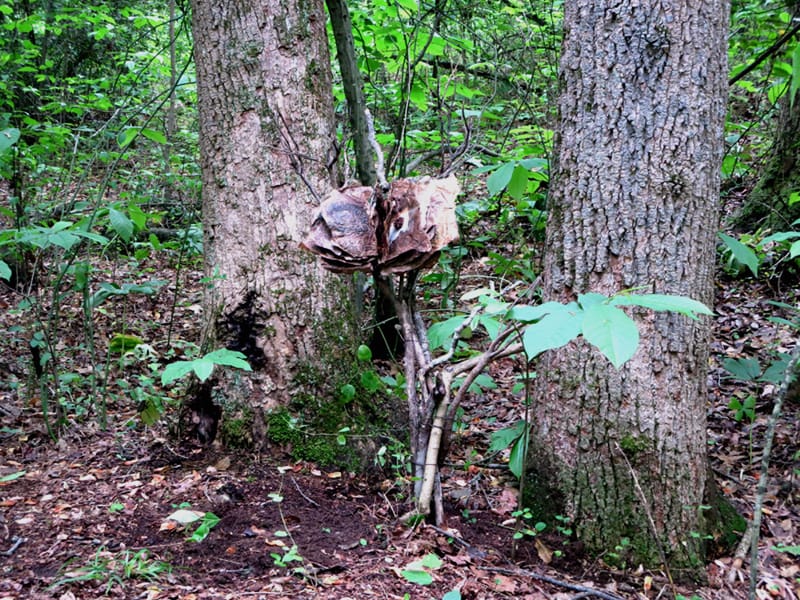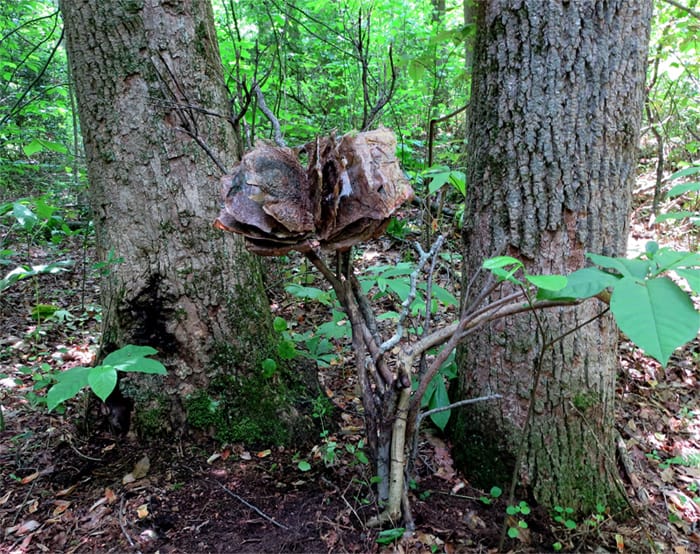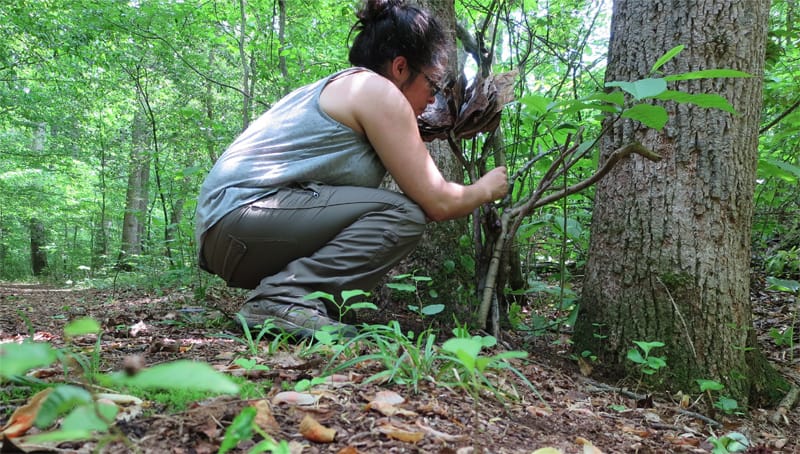 Driving there I thought about that ongoing battle of being thrilled to have this opportunity to do the work that I long to do and being absolutely terrified because it is so different. The advice though to follow your fear is a good one. It was an honor and privilege to create these works for the arboretum and a true joy.