Emerging, Strange and Lovely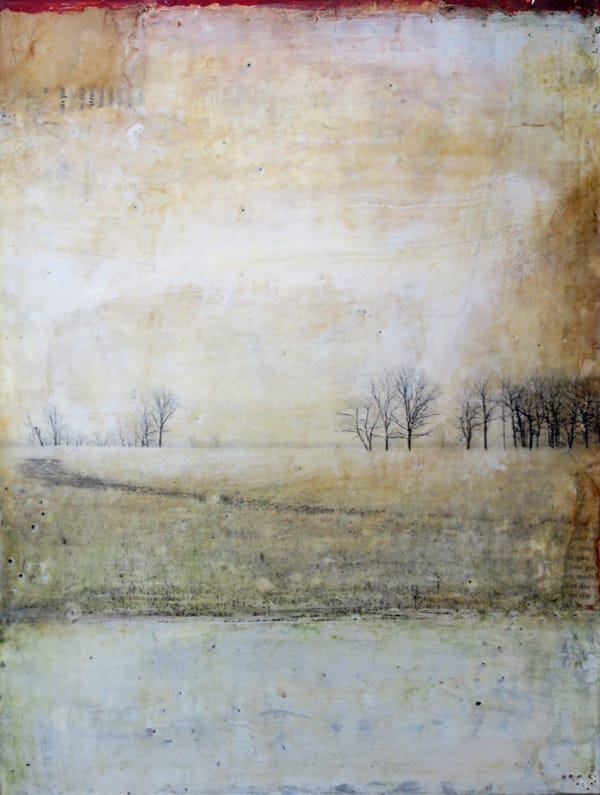 Emerging, Strange and Lovely
encaustic mixed media
16×12 inches
currently at artstream, sold
One of the things I am so grateful for in my art practice is that while my paintings may be evocative of an emotion, for me they document an actual moment and place. I remember the day so clearly when I snapped the photo of this midwestern landscape. When I take my photos I do have in the back of my mind that that shot could possibly inspire a painting, but I don't get obsessive about it. It's more of a casual thing. I see something that catches my eye and I take the shot. Recently I was talking to a non-artist friend, but serious yoga practitioner, about my process and she remarked that I must always be "present" to the world around me in order to be inspired by what most people just pass by. And I paused, as I hadn't really thought about it in that way and nodded. I've always been an observer. It is part of my nature. Learning to take what I observe and make it into my own creation- that has taken years of practice and I am so grateful for the process.
"How fortunate we are to make our life's work centred on experiencing life with depth and creating a soulful response to it." -Linda Saccoccio
++++++++++++++++++++++++++++++++++++++++++++++++++++++++++++++++++++++++++++++++++++++++++++++++++++++++++++++++++++++++++++++++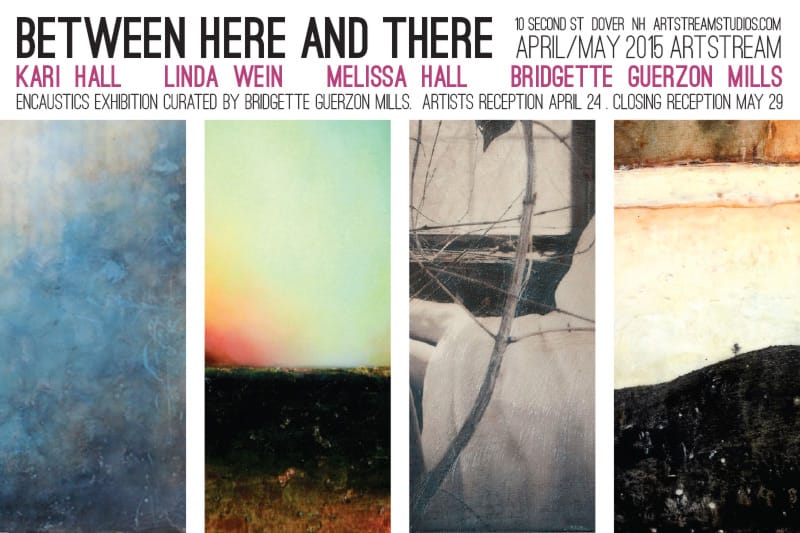 I am so excited to be heading out to New Hampshire this weekend for the reception of Between Here and There! I cannot wait to see how the works of myself, Melissa Hall, Linda Wein, and Kari hall have come together on the walls of artstream. I will do my best to take photos to share when I get back. If you are in the area, I hope you can stop in!
artstream
April 1- May 30, 2015
Artist Reception April 24th and May 29th
5:30-7:30 pm
10 Second Street, Dover NH 03820
603.516.8500, M-F 12-6 Sat 10-2