In the Meadow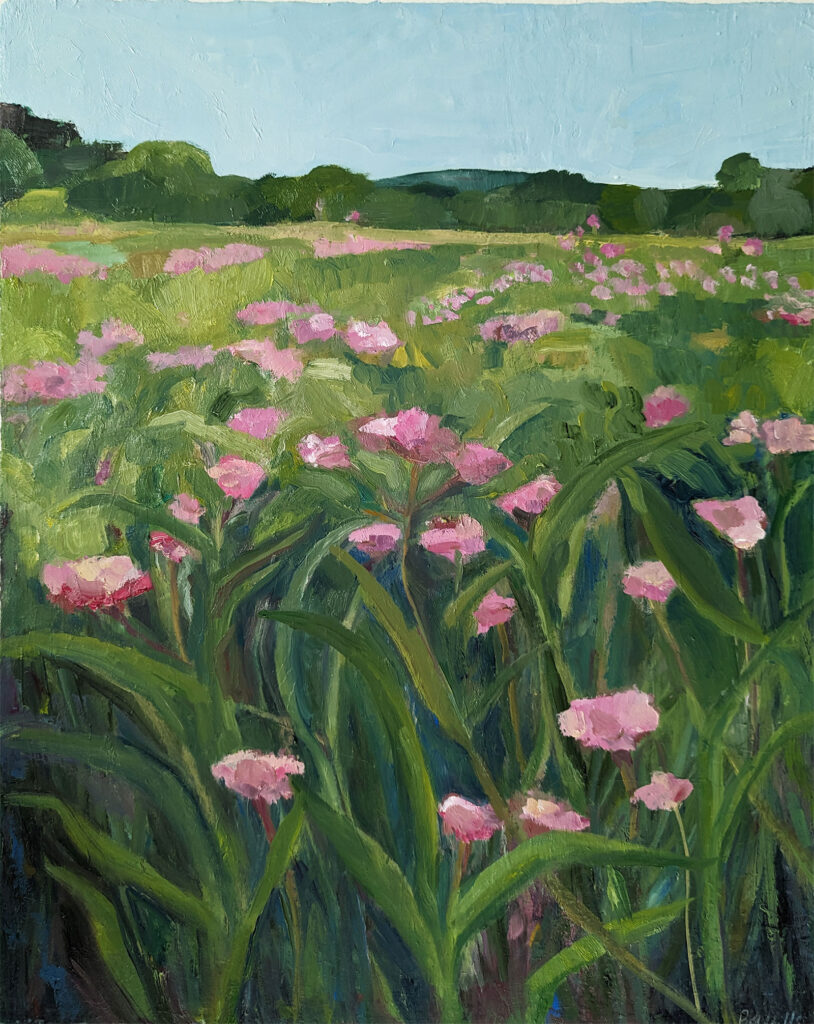 This was the second to last painting I made in preparation for the Manor Mill show with Christopher Winslow called "It's all About Perspective". I really enjoyed working on it and mixing all the greens. I started this painting several years ago . But it was more abstracted. Suggestions of flowers and blades of grass. Only suggestions. It was more about a field of color.
As I have been painting landscapes more and more these past few years, and learning my way through the process of how I want to paint them, I decided to revisit this painting and actually add in the wildflowers in this meadow, specifically the milkweed flowers. I felt like I wanted to add the joy of this wild flower emerging and mixing and mingling in wild abandon in this meadow.
When I pass these landscapes that are allowed to be free and grow wild, I always have to stop and admire them. I often think of the words of Robin Wall Kimmerer on the central question of her heart and why she pursued her study of botany- "why is this world so beautiful?"
My paintings definitely do not answer that, but they are my way of saying- I stopped and noticed the beauty and the wild joy or the calm stillness or the wildlife teeming around us.
I am often looking around and thinking, why is this world so broken? My artmaking is my antidote to that-yes it's broken in so many ways, but it is also so beautiful. I notice the wild beauty and it restores me.