Sanctuary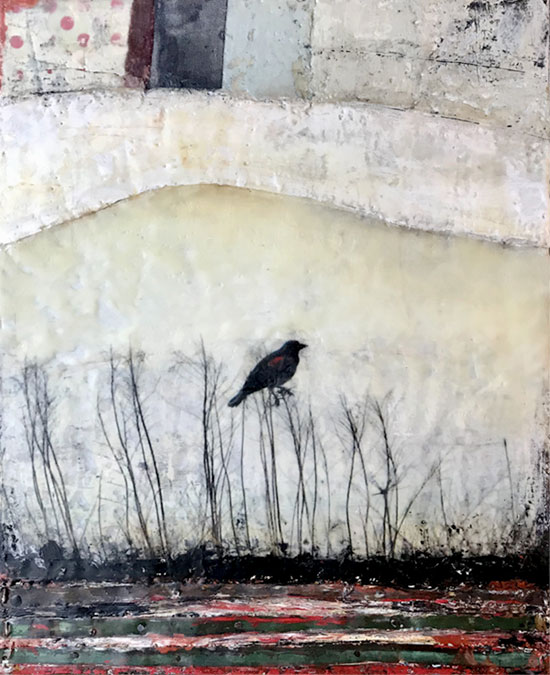 I've been able to get into my studio a few times in the afternoons in the past 2 weeks and was able to actually turn on my encaustic palette. The few hours here and there have really helped me get back to feeling a bit more like myself.
The inspiration for this piece came from a photo I took when my kids were really young and we lived in Chicago. In search of nature and some wildness, I would take the to the bird sanctuary by Lake Shore Drive. We would immediately be transported into a little wild space by the lake in the midst of a huge city. I loved going there so much. It was a sanctuary from the urban concrete, a sanctuary for me as a young mother, and a sanctuary for kids to get a sense of nature.
These past two years have been ones of loss and sorrow, then uncertainty and anxiety. Creating has always been my sanctuary. Making from brokenness. A mending towards wholeness. Today my heart again is heavy. But I guess that is the price of being human and on this planet. Love and loss and uncertainty. Finding sanctuary in nature or in my creative pursuits is a blessing. It has felt out of my reach at times though and I'm slowly making my way back.
This mixed media piece contains fabric bits, encaustic paint, rice paper and copper strips.
Wilderness is not a luxury but a necessity of the human spirit. – Edward Abbey