week 15: Blueberry Yogurt Cake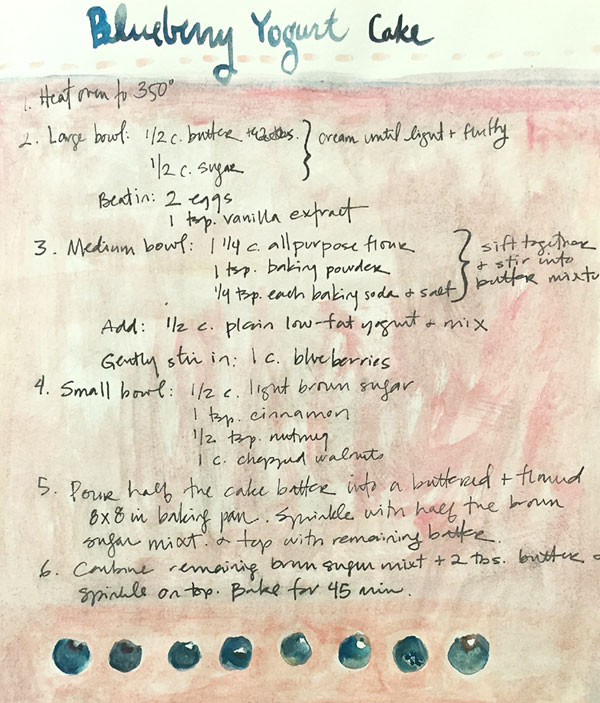 I am totally going out of order of illustrating my tried recipe from my binders, but my sister has been asking me for this recipe. I gave her a piece of it to take home with her just last week and she texted me right away and said, omg, this is so good, can I have the recipe?
So here it is. The nutmeg is really especially delicious in this cake. My son and I liked to heat it up a bit and serve with whipped cream. My husband preferred it at room temp, no topping. And my daughter refused to try it because there were walnuts in it. sigh.
The original recipe can be seen here, it is from Sunset Magazine, July 2016 issue.