The Earth Sings and Upcoming Artist Reception
The Earth Sings was the very last painting I made for the Manor Mill show that is coming up and opens this Saturday, July 29th. This small piece came after I had worked on several landscapes paintings done in oil, even one getting progressively looser. Then this little guy came into being. So fun painting this one. Funny how one has to work at keeping things loose. You'd think it would be easy!
The earth has music for those who will listen
I'm really excited for the upcoming opening. I've been working all year in preparation for this show. I am looking forward to seeing my landscapes and my mixed media pieces hanging together. I usually don't show them together. I'm excited! I will be showing with the wonderful painter Christoper Winslow. He has the second floor and I have the third floor. Barbara Marcus will also have work in the studio gallery. Our show is titled "It's All About Perspective".
Throughout the years I have talked to people I know who are not artists or in the art world and they have told me they feel intimidated about going to art galleries and openings. And I always tell them that I totally get it, but it's really a celebration for the artist and the work they've done. Perhaps it's different for everyone, but for me that is what it is. It's a time to say, "hurrah, I made stuff and they're beautifully hung on white walls with proper lighting, come see and experience it with me!" You don't have to know art speak, you don't have to dress a certain way. Artists are always just glad someone showed up! Of course, there are galleries that are not very welcoming, I've visited a few. Been there, not pleasant, and I don't understand why they are like that.
Anyway, Manor Mill is not a traditional gallery, it's a really neat building with a lot of old history in its bones. They have great creative workshops there, poetry readings, music shows, yoga, etc. They are there to create community in all creative arts. I will also be teaching a workshop in August. Scroll down to find the encaustic workshop to save a spot! The reception hours on Saturday 7/29 are 4-8pm, feel free to stop in and then drift away! I will be so happy to see you, even if it's for a short while.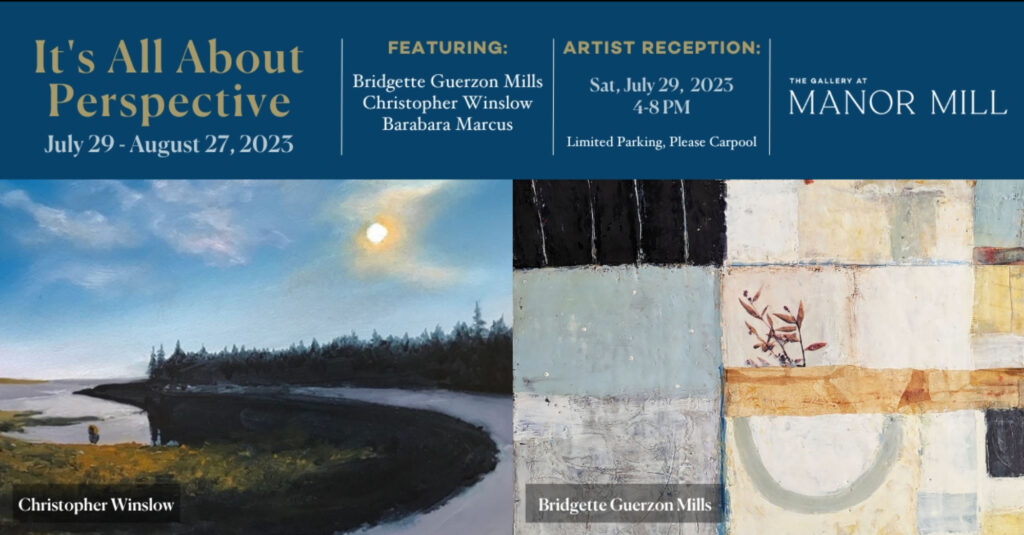 2029 Monkton Rd
Monkton, MD 21111